Virtual Networking starting Monday, 4/25/2022
Sunday, April 24 @ 8:00 am

-

5:00 pm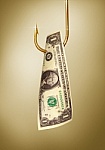 SCROLL DOWN TO THE DESIRED DATE
4/25, 10 am, Professional Services Group of Central New Jersey hosts, HOW TO GET BACK IN THE GAME. Join us as Ken Sher leads our workshop on transitioning back into the job market. This presentation will cover all aspects of a complete job search including: developing your personal brand; creating a consistent resume and LinkedIn profile; using LinkedIn to identify job opportunities; preparing for interviews, and negotiating a job offer. Ken is an executive coach, career coach, and keynote speaker with 30-years' experience leading and coaching individuals and managerial teams at companies such as Johnson & Johnson and Bristol-Myers Squibb. Ken is president of Sher Coaching. PSGCNJ has established a pre-registration system for Zoom meetings. Please visit https://psgcnj.biz/need-to-know/ and register under where it says Welcome Back. Prior to Ken Lang's presentation Maya Ollson, career consultant, founder of Kokopella High Touch Outplacement and a frequent speaker for PSGCNJ, will facilitate a 30-minute Q&A session to answer your job search questions from 10-10:30 am in our new 'Ask Maya' segment. Our formal meeting and guest speaker will follow at 10:30 am.'Ask Maya' is held on the 2nd and 4th Monday of the month prior to our regular speaker presentation.
Mon Apr 25th from 12:00-12:30CT, Register for my Free "30-Minute Q&A Session" on (a LinkedIn Live broadcast) by Marty Gilbert. Bring your questions or email to me on any topics: resumes, LinkedIn, interviewing, cover letters, elevator pitch, networking, ageism, negotiating an offer, employment gaps, value proposition, marketing yourself, etc.           
Monday, April 25,2022 7-8 p.m., Bergen Career Networking Community, The Influential Conversation. Join us as John Hadley (www.JHACareers.com) shares with us a model for conducting truly influential conversions that will let you have:
Job interviews that set you apart from all other candidates,

Networking conversations that truly engage your contacts, and

Meetings with consulting prospects that motivate them to take action.
Don't miss an evening where you can expand your network, make new friends, share knowledge with your peers, and hear highly relevant and beneficial insights and perspectives from experts in the marketplace. Speaker:    John Hadley Career Search Counselor    (908) 725-2437.
Tuesday, April 26, 2022 7:30 PM – 9:00 PM (EDT), The Tuesday evening NJ JobSeekers group, normally at Trinity Church in Princeton, is moving online for the time being.  We will meet on the second and fourth Tuesdays, each month. Web site:     https://sites.google.com/site/njjobseekers/homeTuesday meeting permalink:     https://sites.google.com/site/njjobseekers/hot-link-to-this-weeks-online-meeting
Thursday, April 28, 2022, 10:00 to 11:30 am, Virtual JVS Job-Seekers Workshop presents, David Schuchman,  What to do When you can't do What you used to do!!! It may be that your former job function or industry has changed and requires professional skills you do not have. Or, you cannot keep up with the physical rigors of your old job. In these cases, you may not easily be able to find the job that you have previously done for so long. This program examines why you can't do what you used to do, and discusses ways to leverage your professional expertise in order to move forward in your career. TO REGISTER TO ATTEND, PLEASE CLICK HERE.
Friday, April 29, 2022   9:30 AM to 11:30 AM EDT, Join Kim Edgin ONLINE for "Best Foot Forward – Go After The Job YOU Want", Details ZOOM VIDEO CONFERENCE / ONLINE WEBINAR ONLY:Once You Have Clicked On the "Attend Online" Button you have been registered to attend the meeting & you will automatically receive both a Confirmation Email From Meetup & the Meeting Login Information For That Particular Meeting!!
When registering you must provide (FOR SECURITY REASONS) your EMAIL ADDRESS to George Schonewolf, Founder/Facilitator in order to receive meeting Log-in Information for the Meeting!!.
Kim will provide ideas from the employer's perspective, of general ways in which a candidate can impress.
They will also learn**:**
Information on what employers are looking for during interviews

Ways to impress an employer in an interview

To build a list of fresh ideas to improve chances of getting the job

Interaction and relationship building with others to form
networking opportunities
About the Presenter: Kim has extensive professional Human Resource experience, including over 20 years of management in the retail, pharmaceutical, sales, manufacturing, education and healthcare fields.
She is a key member of the HR leadership team at The Renfrew Center, where she holds the title of VP, Human Resources. She has spearheaded the strategic growth of Human Resources, by creating trust, forging partnerships, coaching/mentoring and participating as an active member of the Renfrew Executive Team.
Kim is currently an adjunct professor at West Chester University in the Business and Management college. Kim also volunteers her time and HR expertise with several local groups.
About The Group: The goal of the Career Networking Group in Montgomery County is to provide a supportive environment where members can obtain ideas, direction, and support and learn skills to improve their job search and career. Come and network with other individuals who are likewise in transition to share best practices about job hunting.
EVENT INFORMATION
CURRENT LOCATION: ZOOM VIDEO CONFERENCE / ONLINE / LOCATION: 518 E. Township Line Road; Blue Bell, PA 19422
FACILLITATOR: George E. Schonewolf, Founder / Organizer / Speaker / Event Host / Career Coach
INVESTMENT: FREE to all in transition/ unemployed.
REGISTER: https://www.meetup.com/Career-Networking-Group-in-Montgomery-County-Meetup/events/wlfzlrycchblc/
QUESTIONS: Call George at 215-264-9153 or email at george@careerdirectionspa.com
May 5 at 7:00pm, The Princeton Public Library is excited to be hosting author Jeremy Schifeling for his program "Conquering LinkedIn". If you live locally, come join the program in-person to network (coffee and cookies will be served) at 6:30 pm, watch the webinar together in our wonderful community room AND (best of all) they will raffle off 25 *free* copies of his new book "Linked" — it shares the tools and techniques that matter most on LinkedIn. For those not near Princeton, NJ you can register for the Zoom webinar. It is open to all (no library card needed). Full details and registration info in the link: https://lnkd.in/dWGEmt7h.
5/11/22 – 6:00-9:00pm CT, "HOW TO CREATE & IMPLEMENT AN EFFECTIVE JOB SEARCH PLAN" Plus a 40-min recording on "How to Build a Target Company List", $80.00, Live Workshop Date:  On-Demand Workshop Recording Availability:  5/12/22 – noon CT Speaker: Marty Gilbert, NSENG Founder/CEO & Job Search Coach If you have any password or registration problems with purchasing the live event or the recording at a future date, just email martygilbert1@gmail.com
May 14, 2022, The Breakfast Club NJ presents 'Turn Interviews Into Offers' by John Hadley. Go to the website home page for GoToMeeting login instructions www.thebreakfastclubnj.com.  RSVP https://www.meetup.com/The-Breakfast-Club-NJ/ and go to Events.
 Pre-Recorded Podcasts
In this article, IDC's Wayne Kurtzman shares survey results on how to increase engagement in virtual meetings .https://blogs.idc.com/2020/07/06/what-virtual-conferences-still-miss/
 This video podcast explores the preferences, experiences, attitudes and behaviors of organizers and attendees of virtual events that have been held in the wake of COVID-19. It also delves into the priorities that organizers, sponsors, and vendors should address to ensure a positive experience for event attendees and how to capitalize of virtual event opportunities.https://info.idc.com/Virtual_Events_Podcast.html
The New York Science, Industry and Business Library, located at 188 Madison Avenue @ 34th Street, New York, NY 10016. The library also recorded some of the presentations and they are available 24/7 on-line at: http://www.nypl.org/node/90324.
In addition to listening to this replay, send an email to Abby at join@absolutelyabby.com. This will add you to the invite list for the next call and the resource guide from this call.
Zoom: If you want to learn how to use Zoom, copy this link: https://www.linkedin.com/learning/learning-zoom/stay-connected-with-zoom-meetings?trk=lilblog_03-11-20_new-to-working-remotely-resources_learning and paste it into your browser. This will take you to your LinkedIn account and then to videos to instruct you to use Zoom. 
 PSG of Mercer County website has now grown to 35 eLearning sites. Many are free, but not all. Check out some of these eLearning sites at:
https://www.psgofmercercounty.org/p/e-learning-resources.html
General Resources
The Philadelphia Area Great Careers Group (PAGCG), with the Business Executives Networking Group (BENG) and Nonprofit Career Network (NCN) provides career education, resources, support services, & networking connections for those in transition, the self-employed, employed, & the organizations that employ them. We are all-inclusive, diverse, and equitable. BENG is for mid to senior level whether in transition, employed, or self-employed. 
For more information go to https://greatcareersphl.org/
The latest event list can be found here: http://bit.ly/CareerEdEvents
 CareerUSA.org
The mission of CareerUSA.org is to provide ONE website where anyone who is unemployed or under-employed, can find everything they need to help with his or her career search that will result in employment.
Any formed group that assists members in educating, coaching, career testing, job lead, networking connections, mentoring, counseling, or support, while providing a safe place for the job seeker, is welcome to be listed on the or CareerUSA.org website.  For more information and a schedule of events go to 
Become a New Start Career Network Member!
New Start Career Network (NSCN) provides free assistance to NJ residents over age 45 who have been out of work for at least 6 months. Membership includes:
Information and advice about the labor market and job search strategies, including over 100 webinars on all aspects of the search.

Free access to premium job search services such as Jobscan, Vault, and Big Interview.

One-on-one and group virtual coaching provided by trained volunteer coaches.

Resume & LinkedIn profile reviews and practice interviewing with coaches.

Referrals to a broad range of services through NSCN's partners, including education, training, mental health support, and financial advising.
To become a member, please visit www.newstartcareernetwork.org. For more information, please email nscn@rutgers.edu.
Networking Central's list of Events – Link is https://www.mynetworkingcentral.com/calendar/. 
Recurring Meetings
Sundays from 9:00 – 9:30 am: George Pace, an IT Technology Leader, in Partnership with TBCNJ, host a weekly LIVE Webinar every Sunday to discuss:
The latest Federal / State news as it relates to the Job Market

Updates related to Unemployment

Discuss proactive job search activities
To access the webinar, visit:www.facebook.com/keeppace. In the left-hand column, click on Videos, then click on the video that says LIVE. If you don't see the LIVE button, it hasn't started yet. For questions, please contact George Pace at: keeppace@gmail.com.
The Ramsey Job Search Work Team meets every Monday morning. Networking starts from 9 to 9:30am and the meeting starts at 9:30 to 10:30 while virtual.  Members are expected to hold each other accountable at weekly (virtual) meetings for conducting a job search in earnest. Historically, the team has enjoyed a very high rate of "landings" by those conducting an active and vigorous job search.
Based on the Lee-Hecht-Harrison model, it's more of a project management team made up of people committed to helping each other in the job search. By attending regularly and staying focused on key tasks, meetings serve as an advisory panel that knows you and your search and can offer answers to the questions that come up in job hunting.
Help others to help you (especially for the first few meetings) by having a prepared "elevator pitch" to introduce yourself. Jobs open up because there's a problem to solve or a need to fill.
Please contact Beth Berkenfeld at bberk2@optonline.net or 201-797-4342 if interested in joining the group.
The WNO (Westchester Networking Organization) meets the third Monday of each month.  During the COVID pandemic, we are meeting via Zoom at 5:45 p.m. The WNO is a community that is supportive and welcoming to those who are in transition and that fosters career fulfillment for all professionals, including those fully employed. We provide an opportunity to network across industries, fields and organizations.  Our monthly meetings include networking time as well as a presentation on a topic relevant to job search and career development. The contact e-mail ID for the WNO, wno1635@gmail.com.
Mondays, Join Ken Lang, starting on 9/13 at 1:30 pm, weekly LinkedIn and networking Zoom event through the NJ Career Network Job Seeker Community.  Find out more info here – https://nj-career-network-jobseeker-community.mn.co/online-members.
Morris County Executives in Transition meets the 3rd Monday of the month from 10-12 noon through the Zoom link below. The group is a great opportunity to network for new contacts and job search ideas.  Please feel free to share this with other job seekers you feel can use our assistance.The format is the same as always, everyone gets equal time to present their introduction and job search successes and challenges, then ask the group for assistance with the challenges. All are welcome.
Join Zoom Meeting (we use the same Zoom info each meeting)
https://ups.zoom.us/j/91254516371?pwd=VkpzMEhTNStPS1RKLy9mMmNTZVZaZz09
Meeting ID: 912 5451 6371
Password: mceit
+1 646 558 8656 US (New York) 
Starting February 28 and repeating every 2nd and 4th Monday of the month, Maya Ollson, career consultant, founder of Kokopella High Touch Outplacement and a frequent speaker for PSGCNJ, will facilitate a 30-minute Q&A session prior to the start of our regular Monday meeting to answer your job search questions. Come join us from 10-10:30 am and bring your questions to "Ask Maya."Our formal meeting and guest speaker will begin at 10:30 AM, following the "Ask Maya" session. For those new to PSGCNJ, we offer an orientation from 9:30 to 9:55 am about how the organization can help you with your job search. Please use link https://lnkd.in/eG3x4HY
Mondays at 4:30 – Win Sheffield offers 1 hour workshops each Monday at 4:30, open to all covering use of stories in pitches, interviews and resumes.  On the first Monday of the month they are free (other weeks $20). For details and to register: https://www.winsheffield.com/events/weekly-stories-workshop-conveying-your-value-20/  
Take a page from Hollywood's playbook and communicate your value effectively using stories.  We are hardwired for stories and can learn to use them to get results for our careers quickly.
Welcome to the Milford JETS networking group that meets every Monday at 6:30p.m.  (except holidays to be announced).  Co leaders Craig Cunningham, HR Leader and Diana Champagne, Total Rewards leader are cc'd.  
STEP 1 ~ ZOOM DETAILS 
The Zoom details for the meetings are below.  Please save these details to your calendar – I do not change the link.https://us02web.zoom.us/j/98862890863?pwd=VDUxUUNjVWwrbjM4aHZQbDZNOUVrZz09
Meeting ID: 988 6289 0863
Passcode: 755309
One tap mobile
+19292056099,,98862890863#,,,,,,0#,,755309# US (New York)
+13017158592,,98862890863#,,,,,,0#,,755309# US (Washington D.C)
Starting 1/11/2022 – Alternating Tuesdays, Northern NJ Professionals in Transition (#NNJ_PIT) is hosting free Zoom meetings led by longtime group facilitator and Career Coach, Tony Calabrese, of Absolute Transitions, LLC. Sessions are held every other Tuesday from 10am-12pm. Q & A will follow. Be sure to check our webpage for the most up-to-date info, including: dates, topics, presenters, and webinar descriptions, at: bit.ly/PT2022sched and be sure to join our email list: NNJPIT2020+subscribe@groups.io. Login info will be emailed the day prior to each webinar. Registration closes at 8am the morning of each webinar. If you or someone you know is a thought-leader who'd like to share your time and insights at an upcoming session, or if you have any questions, please email Tony at: tony@absolutetransitions.com.
Every Tuesday 1-2:00pm, Join Ken Lang for his weekly LinkedIn Live! event. Register here at https://www.meetup.com/Weekly-LinkedIn-Lunch-and-Learn/ or you can watch the broadcast live from Ken's LinkedIn profile – https://www.linkedin.com/in/langk     and you can watch the rebroadcasts by subscribing to his You Tube channel – https://www.youtube.com/channel/UCfLKLlFMjh8d1swDVi2rNkQ
Tuesdays, 7:00pm to 7:45pm Neighbors-helping-Neighbors USA (www.nhnusa.org), founded on January 27, 2011, is supported by an award winning web portal site, LinkedIn group, facebook group and a large network of members and volunteer leaders built over the past 11 years. Resources, virtual weekly meetings and guest presentations are offered over the internet and video conferencing platforms to help our members with their careers.  The group's culture is based on a pay it forward model with a focus on networking and support. The meetings are designed to help anyone in career advancement and career transition by offering advice in job search strategies, techniques, tools, support, motivation, leadership and networking opportunities.  Google Meet based sessions are held every Tuesday between 7:00pm to 7:45pm.  Registration is required through NhN's website.
Join William Paterson University Alumni Association virtually on the fourth Tuesday of every month at 6:00 p.m. via Zoom for an informative and strategic approach to landing the job you want.  We are pleased to launch a series of career workshops to help support you in your career search. Whether you're in a current job search, considering a career transition or looking to take your career to the next level, these sessions are for you! Over the next 5 months, you'll have an opportunity to learn the key elements of a job search strategy and a step-by-step approach to landing the job you want. We'll take the guesswork out of the job search, so you will always know what to do next. 
 Every Wednesday at 9:30, psgmc (Professional Services Group Morris County) presents a virtual meeting.  They provide relevant speakers to help with your job search, as well as provide a forum to networks. If you would like to attend our meetings please email Dale at dfavia@optonline.net for Zoom Meeting ID and Password.
Every other Wednesday from roduce tools and techniques from wisdom teachers that will provide job seekers with alternative 6:00-7:30pm The NSCN Resilience Circle has provided an opportunity for people to share their frustrations and anxieties about job loss and subsequent job search with their peers. We will intays to work through their transition period and consciously change their mindset.  The group will meet every other Wednesday from 6:00 – 7:30 p.m. These sessions are only open to members of NSCN.
Expectations We ask the following of each member: Commit to being willing and open to explore and take action from the wisdom thought leaders and various self-care activities, and actively participate in all group discussions and study topics that are presented.
If you are interested in participating, please email Michele Martin at mmmartin@rutgers.edu. 
 1st and 3rd Thursday of the month The Northwest New Jersey Career Club (NWNJCC) led by Nancy Mackowiak, will conduct an ONLINE ZOOM Meeting regarding current job search issues and challenges. This group previously met at the Mount Olive Public Library. To join the meeting, join the Facebook group 'Northwest New Jersey Career Club' and a Zoom invitation will be sent to you, a day before the meeting.
Every Thursday at 1:30pm, join The New Start Career Network (NSCN) for an hour of open discussion and support with Michele Martin, Marc Strano, and Maria Heidkamp. The agenda is based on your needs and questions. To learn more, visit the NSCN website at https://www.newstartcareernetwork.org/ or email us at 'Ask NSCN' nscn@ejb.rutgers.edu if you have questions.
The Professional Service Group (PSG) of Mercer County is a community program providing enrichment seminars for professionals in transition who are seeking new employment opportunities or exploring new career paths. PSG of Mercer County meets each Friday morning at 10:00am. Meetings are always free, open to all, and do NOT require you to register in advance. Please check the PSG of Mercer County website 
Event Calendar for upcoming programs: https://www.psgofmercercounty.org/p/event-calendar.html.
1st and 3rd Saturday of the month Careers in Transition (CIT, read about us at https://www.christchurchshorthills.org/parish-life/church-fellowship/careers-in-transition1/ )  meets virtually on ZOOM.  Virtual business cards are shared using ZOOM chat.
To have your resume reviewed, please send it in a doc or docx format to Carol McCullagh (mccullaghcarol@yahoo.com) AND Glenn Resnicoff (gresnicoff@gmail.com) by 4pm the Friday before the meeting.
REGISTRATION USING THE CIT GOOGLE FORM IS REQUIRED by 4PM Friday before the meeting using https://docs.google.com/forms/d/e/1FAIpQLSdixw9sWuOVUkACon_LioMt3xdw79v9 4u-fmjYRmrD-Hx9H1Q/viewform Google will acknowledge your form submission.  CIT will send you the Zoom link on Friday night. Please check your spamfolder.  
The New York Science, Industry and Business Library, located at 188 Madison Avenue @ 34th Street, New York, NY 10016-4314, offers an extensive series of weekly programs pertaining to job search, training, and career advice. In addition, the library has numerous training classes on Microsoft Office, including: Word, Excel, and PowerPoint. Check it out; you will be glad that you did. Inquiries about programs may be made by calling 917-275-6975, Monday to Saturday from 9 am to 6 pm.  Click on their link at: http://www.nypl.org/events/calendar?location=65 for a detailed list of upcoming classes.  In addition to these great in-person classes, the library also recorded some of the presentations and they are available 24/7 on-line at: http://www.nypl.org/node/90324  Check them out; I am sure you will be pleasantly surprised by the amount of helpful information awaiting you.