How to Tap into the Unadvertised Jobs
Wednesday, February 17, 2021 @ 10:30 am

-

11:30 am
You must pre-register for this Zoom presentation here:  https://us02web.zoom.us/meeting/register/tZMoc–hrzMpGdHldhSYZFGwNL-t6ntPhQVO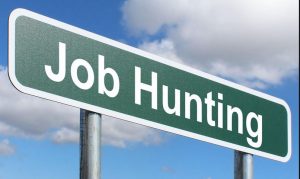 It's a tight job market out there. You feel as if you're in a bad episode of Survival of the Fittest. You question how to find a job during a tidal wave of corporate downsizings and restructurings. You're working hard but finding that quality jobs are not easy to come by.
It seems that the so-called hidden job market is a big secret that every job seeker is clamoring to uncover. And although the quest may feel elusive, it isn't. The great news is that this workshop reveals that you've always been able to tap into the hidden job market. You don't need an invitation; you just need to know how to access it.
So, how do you get hired? Ideally—and in order to increase your chances—you want to find an opportunity in which there are fewer competing candidates. Alex Freund, The Landing Expert, will reveal how to systematically develop your game plan to as to gain a competitive edge on those hidden jobs before they get announced.
In a tough economy, companies may be reluctant to spend on recruiting, but that doesn't mean they aren't hiring. Alex's actionable insights and recommendations will enable you to shift your search so that you're the first one in the door and to learn why a company may even create a position for you.
The rational side of your brain tells you employers are always looking for good candidates. And now you'll know how a smart job searcher becomes the good candidate who gets the offer!
In this session, you will:
Examine why some positions are never posted.

Navigate ways of finding hidden jobs.

See that your next position could be hiding in plain sight.

Learn how to generate new leads and prospects.

Gain a competitive edge over others in the market.