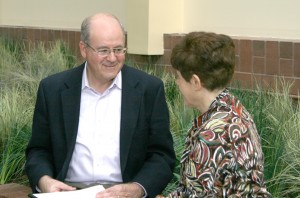 Hello friends from Alex Freund!
Throughout my career, I have focused on helping people land new positions or promotions. As a director at Fortune 500 companies, such as Honeywell, Sanofi, and Tyco International, I have been personally involved in the hiring process of hundreds of people.
You can benefit from my expertise, understanding and ability to rationalize how hiring decisions are made and how that can impact you by contacting me at alex@landingexpert.com, call 609-333-8866, or leave a comment below!
My Powerful System for Success
I once said during an address to graduating university students, "They [colleges] teach everything except what happens once your diploma is in your hand."
I sat countless times on both sides of the interviewer's desk. I have keen insight into interviewers' perspectives.  I coach, encourage, hold my clients accountable, and motivate my clients to put their best foot forward.
I know that if you master the principles of landing a job once, you will have them for a lifetime.
I'd love to help you get started. Feel free to call, email, or drop a note…
Clients say
"He really understands the entire interview process."
"Very patient, good listener, and always encouraging."
"Clear, concise, and useful information."
"Focused and organized. Positive, upbeat, energized, passionate."
"Comprehensive career search toolbox."
Professional Summary
I am known as the "landing expert," as I support job seekers into employment. I am known for making people feel comfortable when interviewing and being an effective and successful career and interviewing coach. I am prominent in several online and off-line job search networking groups, make frequent presentations, and conduct workshops on both effective résumé development and the skilled use of LinkedIn in the job search process. For several years, I have been teaching a career development seminar, and my blog—designed specifically for job seekers—is widely published through various popular blog sites. Prior to my current position, I managed many large departments in two Fortune 500 companies. I maintain and publish The Landing Expert List, a free directory of job search networking groups, via my Web site.
I am a Cornell University grad, lived on three continents, and speak five languages.